Search results
Search results
About 50 games found.
Browse the results of you search, we sorted all the games with name or alternative name matching. Click any game to go to the download page.
Bandit Kings of Ancient China
DOS, Mac, PC-88, Sharp X68000
1989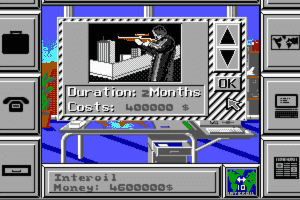 Black Gold
DOS, C64, Amiga, Atari ST
1989
Championship Golf
Classic Trainer
Coach
County Cricket
Cricket Captain
Day of the Pharaoh
E.S.S.
Emlyn Hughes International Soccer
F.1 Manager
Final Whistle
Football Manager II: Expansion Kit
Footballer of the Year 2
C64, Amiga, Amstrad CPC, Atari ST
1989 Grand National