Search results
Search results
About 15 games found.
Browse the results of you search, we sorted all the games with name or alternative name matching. Click any game to go to the download page.
Basil the Great Mouse Detective
C64, ZX Spectrum, Amstrad CPC, Atari 8-bit
1987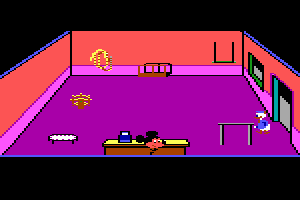 Donald Duck's Playground
DOS, C64, Amiga, Atari ST, Apple II
1985
Donald's Alphabet Chase
DOS, C64
1988
Matterhorn Screamer!
DOS, C64, Apple II
1988
Mickey Mouse: The Computer Game
C64, Amiga, ZX Spectrum, Amstrad CPC, Atari ST
1988
Oliver & Compagnie
DOS, Amiga, Atari ST
1989
The Black Cauldron
DOS, Amiga, Atari ST, Apple II, Apple IIgs
1986
The Chase on Tom Sawyer's Island
DOS, C64
1988
The Jungle Book
DOS, Amiga, Amstrad CPC
1988
TRON: Deadly Discs
Atari 2600, Intellivision
1982
TRON: Maze-A-Tron
Intellivision
1982
Who Framed Roger Rabbit
DOS, C64, Amiga, Atari ST, Apple II
1988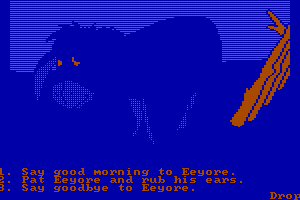 Winnie the Pooh in the Hundred Acre Wood
DOS, C64, Amiga, Apple II
1985