Play
Armada 2525 Deluxe Edition - Play Online
DOS - 1992
For small DOS games like Armada 2525 Deluxe Edition, you can play online immediately with your browser (Chrome, Firefox, Safari, Internet Explorer...). This feature is still experimental, the game may not work properly. Warning: game save should work, but you should try it early! Also, be careful to select the right game executable in the list below.
Emulator configuration
You have to choose the right game executable, then press PLAY.
To exit fullscreen mode, press escape. Playing experience can be poor due to your browser or your computer. Download Armada 2525 Deluxe Edition and launch it with DOSBox to have the best playing experience!
If the game is too fast or too slow, try hitting CTRL-F11 (slower) and CTRL-F12 (faster).
Comments
ElwoodXXX 2018-04-24
Today 4/24 I started getting the message "failed to load game data" when I attempted to play this my favorite game. I am running on Win10 Microsoft Edge, as I messed up Google Chrome trying to clean out my old saved games. This game does NOT crash excessively 1 every 50 or so games. Would like to find a DOS Box Wizard near Alameda CA to help this poor senior (Please)
Write a comment
Share your tips to run properly Armada 2525 Deluxe Edition in your browser: best browser to use, specific DOSBox config... You can drop a comment for anything too!
Similar games
Fellow retro gamers also downloaded these games:
Armada 2525
DOS1991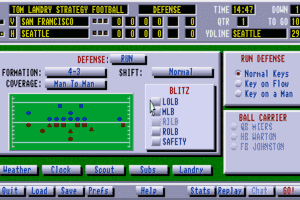 Tom Landry Strategy Football Deluxe Edition
DOS, Amiga1993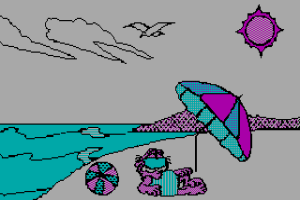 Create with Garfield! Deluxe Edition
DOS, C641987