Play
Global Thermonuclear War - Play Online
DOS - 1983
For small DOS games like Global Thermonuclear War, you can play online immediately with your browser (Chrome, Firefox, Safari, Internet Explorer...). This feature is still experimental, the game may not work properly. Warning: game save should work, but you should try it early! Also, be careful to select the right game executable in the list below.
Emulator configuration
You have to choose the right game executable, then press PLAY.
To exit fullscreen mode, press escape. Playing experience can be poor due to your browser or your computer. Download Global Thermonuclear War and launch it with DOSBox to have the best playing experience!
If the game is too fast or too slow, try hitting CTRL-F11 (slower) and CTRL-F12 (faster).
Comments
Not smart nerd 2022-02-26
TERAS 2021-11-12
СТРАННАЯ ИГРА
МОЖЕТ ЛУЧШЕ СЫГРАЕМ В ШАХМАТЫ
John 2021-08-30
I played eighties.
BOOKWORM 2021-01-14
IS THIS AN EXTENSION OF THE FILM WARGAMES1983 HOW DO I GET PEOPLE TO QUIT PLAYACTING?
WAR 2020-11-05
I got my game to work and it was awesome.
WAR 2020-11-04
I played a game and it worked. It. Was. AWESOME!
WAR 2020-11-01
It never launchs attacks whenever I try.
Pedro_Marcial 2020-07-26
Awesome Game
niko 2020-05-03
just a taste...
Nobunaga 2020-04-24
The game works, but the CPU didn't play against me.
BRO BEANS 2020-02-19
WOW JUST WOW I HAD FUN IT WAS EPIC. IO WILL HAVE FUN ON THIS GAME AT A LATER TIME OK I WIL DO THE
Cocaine 2020-01-21
Gangster As Fuck
some dude 2019-11-07
I cant get the subs or the ICBM's to launch, and it is hit or miss for cruise missiles, can someone help with that?
Nick Gurr 2019-11-03
I war-dialed and one of the numbers brings me to this page.
The Soviet Joshua 2019-05-16
Would you like to play a game?

This is the best computer game I have ever played
SweetHomeAlabame 2019-03-15
The game isn't letting me play
Joshua 2019-03-04
How about a nice game of chess?
Jason 2018-09-21
First game I ever played ever.
Quarks 2018-09-21
the game isn't launching my missiles. dumb game
Joshua 2018-09-14
A strange game. The only winning move is not to play.
Cowboy 2017-10-17
Ride that bomb
David 2017-10-10
Cool gsme
Write a comment
Share your tips to run properly Global Thermonuclear War in your browser: best browser to use, specific DOSBox config... You can drop a comment for anything too!
Similar games
Fellow retro gamers also downloaded these games: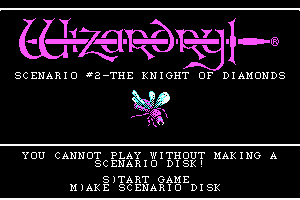 Wizardry: Knight of Diamonds - The Second Scenario
DOS, C64, Apple II, PC-88, PC-981987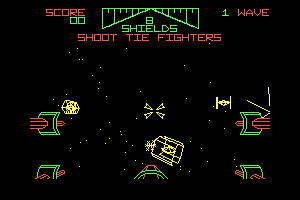 Star Wars
DOS, Mac, Atari 2600, C64, Amiga, Amstrad CPC, Atari 8-bit, Atari ST, ColecoVision, BBC Micro, Electron1989