Play
Jones in the Fast Lane - Play Online
DOS - 1991
For small DOS games like Jones in the Fast Lane, you can play online immediately with your browser (Chrome, Firefox, Safari, Internet Explorer...). This feature is still experimental, the game may not work properly. Warning: game save should work, but you should try it early! Also, be careful to select the right game executable in the list below.
Emulator configuration
You have to choose the right game executable, then press PLAY.
To exit fullscreen mode, press escape. Playing experience can be poor due to your browser or your computer. Download Jones in the Fast Lane and launch it with DOSBox to have the best playing experience!
If the game is too fast or too slow, try hitting CTRL-F11 (slower) and CTRL-F12 (faster).
Comments
gerf 2020-12-29
any reason this is no longer working?
joners 2020-07-06
Happiness is the easiest to max, u just get new jobs.. exploitable, not fun tho.
I played this alot when i was younger, i tested something out but not 100% sure if its correct. Prices was low in the game, so i bought gold stocks for 5k, then prices rised in the game, and when i sold the stocks they dropped.
tried 2 games in a row, and same thing happend.. guessing economy in game have something to do with that :P
stupid 2020-06-07
hi, i need some help... i thought the game was download and was erased... i can't undel... please, may u mount again to restart... i'm sorry :( this game is cool
sam 2020-05-16
wow lets chek it out
Risto 2019-02-10
Taught my kids to understand the basics of how to structure ones life with this game - seriously. And it worked :-).
Joke, Meepeek 2018-12-24
With all hardest goals of 400 pts. best I could do was winning within 30 weeks. Could not do any faster than that.

Jobs sequence as follow: Clerk@Monolith then Check@Black then Butcher (requires Trade), AssistMgr (requires Junior), Manager (requires BusinessAdm) then GM@Factory after that buy Atlas, Dict, Encyclo, Computer then complete all Education
Boo 2018-10-12
You don't have to be GM at the factory to get full career points. I've won as Machinist (3rd from the top at the factory).
Me 2018-09-14
In reply to questions, some observations I made ...
Buying all 4 books reduces the length of a degree by 1. A computer does the same.
Relaxing gives more happiness when you have more stuff. Baseball tickets, lottery wins, and buying Astro Chicken when you already have groceries also give happiness. The biggest boost in happiness comes from finishing degrees.
Jones in the slow lane 2018-03-31
Happiness is hard to gauge. It includes buying things (tv, stereo). Also relax is a part of it. Although I won have only relaxed like 5 clicks the whole game. Maybe buying theatre and baseball tickets helps also.
Jones in the slow lane 2018-03-31
Education goal is obviously reached by finishing all the degrees. Though i don't know how the computer or reference books help? Career is also pretty obvious. I'm guessing you must be either the GM at Factory or Investment Baker in order to win at highest level (multiple players can have same job at same time).
Gerf 2018-03-31
There is a menu hidden under the black line at the top, or just use f4 or f6 for goals and stats displays
Jones in the slow lane 2018-03-30
Does anyone know the requirements for each level to win. I just played the hardest level and needed $10,000 before it declared me the winner. also is there any way to see your progress during the game?
want the cd rom working 2018-03-08
love the game hope for an online working cd rom version of the game. if any one knows one pls post
Efay 2017-12-26
I wish it was possible to play no iPad
ruvi 2017-11-28
this game is so cool because i am a kid that is playing that!! Iike it !!@5
You don't know who i am 2017-10-30
Its an ok Game
Shane 2017-08-27
Brings back memories. Thanks for having this up. It was near impossible to find anywhere!
Friend 2017-08-01
Thank you for having a flash version of jones in the fast lane! I loved this game growing up and it is still so classic and fun to play. I've noticed that the economy tanks right away and rarely ever gets better in this version. I remember playing and making 45 dollars an hour as the gm at the factory and the highest I have seen it get after several games is in the low 20's. It doesn't affect playability very much, just an observation.
sibobb 2016-09-13
use sciv256.exe and start the game
Write a comment
Share your tips to run properly Jones in the Fast Lane in your browser: best browser to use, specific DOSBox config... You can drop a comment for anything too!
Similar games
Fellow retro gamers also downloaded these games: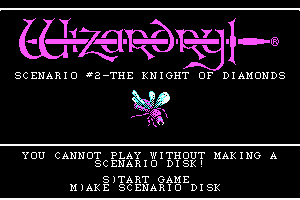 Wizardry: Knight of Diamonds - The Second Scenario
DOS, C64, Apple II, FM-7, PC-88, PC-98
1987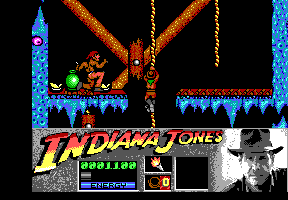 Indiana Jones and The Last Crusade: The Action Game
DOS, Genesis, C64, Master System, Game Gear, Amiga, ZX Spectrum, Amstrad CPC, Atari ST
1989