M*A*T*H*S Circus - Play Online
DOS - 1992
For small DOS games like M*A*T*H*S Circus, you can play online immediately with your browser (Chrome, Firefox, Safari, Internet Explorer...). This feature is still experimental, the game may not work properly. Warning: game save should work, but you should try it early! Also, be careful to select the right game executable in the list below.
Emulator configuration
You have to choose the right game executable, then press PLAY.
To exit fullscreen mode, press escape. Playing experience can be poor due to your browser or your computer. Download M*A*T*H*S Circus and launch it with DOSBox to have the best playing experience!
If the game is too fast or too slow, try hitting CTRL-F11 (slower) and CTRL-F12 (faster).
Comments
KAty 2019-08-01
basura to walang kwenta gungong ulol walang utak mangmang inutil
Emma keane 2019-03-10
How do you play maths circus because I don't know how to play can you text me and tell me how to play thanks bye p.s. how are you and is the games easy bye
Classics 2018-11-09
Math circus is a classic and i love it but i cant seem to play it without downloading. HELP PLEASE!
Pie 2018-10-14
This was a classic game back in primary school and no one could ever beat all the games at the hardest difficulty so it was super fun to relive the nostalgia.
School Tech 2018-09-22
I installed Maths Circus on literally thousands of computers when I was providing tech support in the Victorian school system in Australia. It was/is IMO one of the, if not the best maths games I have ever seen. I am disappointed to see this is now classed as Abandonware. The students would play these games and not even realise they were actually learning maths; just brilliant even if the circus music drove one nuts. :-) I enjoyed playing the games with my child and strangely enough, I never won.

They didn't like running on Vista (what did) but they did run on Windows 7 Professional SP1. I can't remember if I ever tried running them in a Virtual Machine running XP but I may try it if I remember and post back with the results.
svallaarasen 2018-09-02
i never played maths circus before.I hope you teach me please. I don't even know what maths circus is?
The tats (.)(.) 2018-01-01
CHILL OUT NATS LOVER
Nat 2017-12-24
Sure! Let's totally have a coffee date! I have fresh carrots on hand!!! I now have a good job. Housekeeping 4 evar
Aydin 2017-12-18
I remember playing this game in Primary, we had Windows 7, but DOS games, lol.
Person 2017-10-28
So many memories! Can you make a second one? For the 2nd math circus?
Markiegee50X 2017-10-10
It's ok but its math bleh!
Vent 2017-05-05
It will not play.
Sera 2017-04-01
Can't get in
Nat's Lover 2017-03-26
Hey Nat,
I do not possess the knowledge to answer the question you are asking. I would really appreciate if you had a coffee date with me in the foreseeable future. I live in Washington, you? I think we could really hit it off with our genitalia. If you're interested hit me up at my phone number, of which I will not include. Hey, remember that I'll love you forever cupcake. If JB gets jealous, just tell him to suck on a carrot, because he loves carrots,,,. I'm just about finished. In the famous words of me, get a job you tool. Remember when I said that? Wasn't that so fun :D. I send now. Housekeeping 4evar.
JB 2016-03-16
are you sure this is the write version
Nat 2015-08-13
do we have to download it??
Write a comment
Share your tips to run properly M*A*T*H*S Circus in your browser: best browser to use, specific DOSBox config... You can drop a comment for anything too!
Similar games
Fellow retro gamers also downloaded these games:
DOS, Mac1992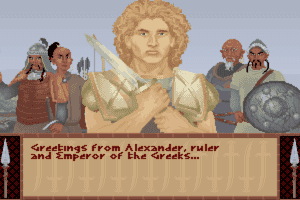 DOS, Mac, Win 3.x, Amiga, Atari ST1991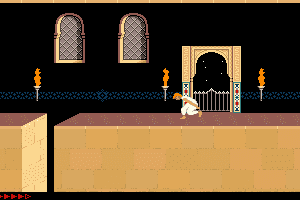 DOS, Mac, Genesis, Master System, Game Gear, Amiga, Amstrad CPC, Atari ST, Apple II1990