Play
The Incredible Machine 2 - Play Online
DOS - 1994
For small DOS games like The Incredible Machine 2, you can play online immediately with your browser (Chrome, Firefox, Safari, Internet Explorer...). This feature is still experimental, the game may not work properly. Warning: game save should work, but you should try it early! Also, be careful to select the right game executable in the list below.
Emulator configuration
You have to choose the right game executable, then press PLAY.
To exit fullscreen mode, press escape. Playing experience can be poor due to your browser or your computer. Download The Incredible Machine 2 and launch it with DOSBox to have the best playing experience!
If the game is too fast or too slow, try hitting CTRL-F11 (slower) and CTRL-F12 (faster).
Comments
PolariusKarnum 2023-02-27
Jason 2022-12-25
Doesn't work
Theof 2022-03-25
TIM could be great fun, like twenty years ago. This, now is not satisfactory at all. I would readily pay for quality. Hopeful.
Nate 2021-07-08
The game gets stuck loading with the clock, but never progresses.
cookie 2021-05-17
what is dis game called?
Alex 2020-11-19
I cant pass level 2 (-_-)
Alex 2020-10-28
Today is not working.
My son is enjoying it very much but we cannot make it start again.
We receive the "Failed to download game data" message.
We try with different computers, but we receive the same message.
Thanks for any help, it's a great game!
MagicBBS 2020-07-26
BEST EDUCATIONAL "GAME" I'VE ENJOYED FOR 73 YRS B4& AFTER RETIREMENT,.... EXCEPT FOR MAYBE "MONKEY BUSINESS"! THANK YOU SO MUCH !!! LQQKING FOR THE DONATE NOW!!
Jess 2020-04-18
SO many issues :( Can't get this to work at all :( No mouse and can't navigate even with arrow keys
Browser version jams after lightbulb switches on!
Less 2018-06-16
It took a little long to load plus the mouse is missing :(
Flavio arthur 2018-02-21
The best ever
SKUNKSTUFF22 2018-01-28
Doesn't work, even with TIM2.EXE.
sanduiche3 2017-07-11
it takes a while to load, press any button if loading is for too long. works perfectly for me, and when it doesnt just refresh
sanduiche3 2017-07-06
anyone else having crazy bugs on lvl 16 difficulty hard? cant solve the puzzle like thisss!!
sara jane 2017-02-17
Can I get it.
me 2017-02-17
hello mellons bay kids, kiwi kids are rocking it kiwi kids are cool!
SchwartzBwithU 2016-10-15
Can't get any keyboard commands recognized by the flash window. Can't push Enter and start the game.
admin 2016-09-05
Select TIM2.EXE as executable. Takes ages to load, but still works.
Master 2016-09-02
The game doesn't work in browser or in dosbox
callum 2016-08-23
tryna play at school but it cant load!!! Y
engrave 2016-08-14
Sinoos,can get pass 1st screen in apple computer....... What about 2nd screen?
Sinoos 2016-01-14
Works fine! You just have to change "game executable" from 'install.exe' to 'tim2.exe'. 10/5
Sharkey 2016-01-13
Yep, can't get past the first screen, some real bullshiet here.
1/5
0gre 2015-12-11
Nah. It launches, but I can't get past the first screen. Hitting enter does nothing.
Write a comment
Share your tips to run properly The Incredible Machine 2 in your browser: best browser to use, specific DOSBox config... You can drop a comment for anything too!
Similar games
Fellow retro gamers also downloaded these games: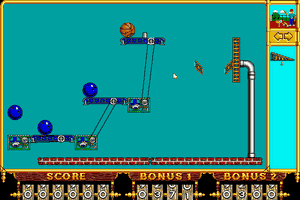 The Incredible Machine
DOS, FM Towns
1993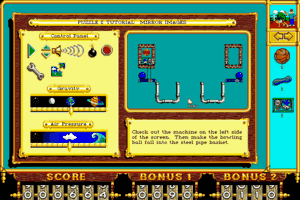 The Even More! Incredible Machine
DOS, Win 3.x, Mac
1993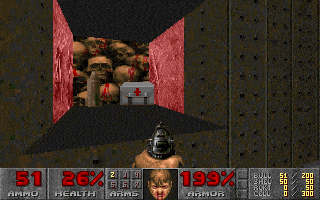 The Ultimate DOOM
DOS, Win
1995