Play
Arcticfox - Play Online
DOS - 1987
For small DOS games like Arcticfox, you can play online immediately with your browser (Chrome, Firefox, Safari, Internet Explorer...). This feature is still experimental, the game may not work properly. Warning: game save should work, but you should try it early! Also, be careful to select the right game executable in the list below.
Emulator configuration
You have to choose the right game executable, then press PLAY.
To exit fullscreen mode, press escape. Playing experience can be poor due to your browser or your computer. Download Arcticfox and launch it with DOSBox to have the best playing experience!
If the game is too fast or too slow, try hitting CTRL-F11 (slower) and CTRL-F12 (faster).
Comments
Charger 2020-04-18
I played this "back in the day". One of the best shooters ever. Numerous, coordinated, powerful enemy.

------------------------------------

Weapons & Feature Commands are as follows:

q = select adjust cannon elevation: use up/down arrows
w = switch secondary display from radar view to aft view
e = release proximity mines

a = select relative reverse (reverses driving while firing – see manual)
s = launches missile. Make sure to pull up initially, as missile WILL not avoid obstacles. By the same token, the missile IS fire-and-forget(!): use left/right arrows to line-up on target, then press s a second time to set the missile's guidance.
Note: missile will kill everything, but you only have a few, so use wisely.

d = dig: bury the Fox in the snow. This is probably the most important command; the Fox can take a punch, but the enemy is both powerful and VERY numerous. Keep your eye on the radar screen, and on the overhead warning indicator and be ready to Dig at a (strategic) moment's notice!

------------------------------------

Driving Commands:

k = stop – remember this

u = Turn L while driving forward
o = Turn R while driving forward
I = drive forward
j = Turn L
k = stop
l = Turn R
m = Turn R while backing-up
, = back up
. = Turn L while backing-up

------------------------------------

Playing notes: Do study the orientations (F1 and F2) so that you know what you're doing; your fingers will be flying on the keyboard in battle, so you want to have functions familiar to save your thinking time for strategy.

Ctrl-F11/F12 to adjust modern processor speed

The manual does not contain commands, but is a great overview.
It is here: http://www.pixelatedarcade.com/pdf/Game/352/ArcticFox-Instruction-Manual.pdf
Jon 2019-11-26
I loved this game as a teenager. We bought the pcs. to build an IBM clone at a Ham fest and my father put it together, I can remember looking up Edlin commands. Arctic Fox, Jet and Word. With a blue background. Because we splurged on CGA. Also a very loud dot matrix.
Write a comment
Share your tips to run properly Arcticfox in your browser: best browser to use, specific DOSBox config... You can drop a comment for anything too!
Similar games
Fellow retro gamers also downloaded these games: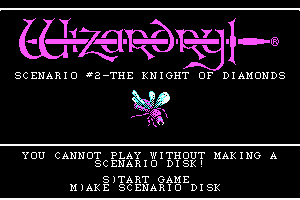 Wizardry: Knight of Diamonds - The Second Scenario
DOS, C64, Apple II, PC-88, PC-981987
Skyfox II: The Cygnus Conflict
DOS, C64, Amiga1988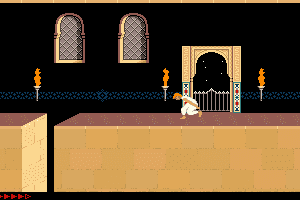 Prince of Persia
DOS, Mac, Genesis, Master System, Game Gear, Amiga, Amstrad CPC, Atari ST, Apple II, Sharp X68000, TurboGrafx CD1990