Play
Fire Power - Play Online
DOS - 1988
For small DOS games like Fire Power, you can play online immediately with your browser (Chrome, Firefox, Safari, Internet Explorer...). This feature is still experimental, the game may not work properly. Warning: game save should work, but you should try it early! Also, be careful to select the right game executable in the list below.
Emulator configuration
You have to choose the right game executable, then press PLAY.
To exit fullscreen mode, press escape. Playing experience can be poor due to your browser or your computer. Download Fire Power and launch it with DOSBox to have the best playing experience!
If the game is too fast or too slow, try hitting CTRL-F11 (slower) and CTRL-F12 (faster).
Comments
Gamer4life1981 2015-06-08
same as last comment it doesn't recognize the keyboard i was searching for this game for a long time thank you for your efforts but it doesn't work i doubt the software can recognize usb keyboards maybe an old port keyboard would work. I run windows7x64, ddr5 directx11 HD card, 16GB ram, 3.1ghzx2 x64 cpu's, dedictated hd sound card soundblaster compatible,google chrome all up to date. I think its the usb keyboard this game needs a keyboard compatibility plugin it seems. also it lags hard and pretty much freezes once you hit a key. I will try dosbox download instead.
samaursa 2015-05-04
The game does't seem to recognize the keyboard. I am stuck on the "Select CGA, EGA screen"
Write a comment
Share your tips to run properly Fire Power in your browser: best browser to use, specific DOSBox config... You can drop a comment for anything too!
Similar games
Fellow retro gamers also downloaded these games:
DOS, C64, Master System, Amiga, Amstrad CPC, Atari ST1990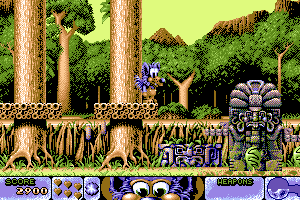 DOS, Master System, Amiga, Atari ST, Amiga CD321993
DOS, Amiga, Amstrad CPC, Atari ST1988