Play
Kick Off 96 - Play Online
DOS - 1996
For small DOS games like Kick Off 96, you can play online immediately with your browser (Chrome, Firefox, Safari, Internet Explorer...). This feature is still experimental, the game may not work properly. Warning: game save should work, but you should try it early! Also, be careful to select the right game executable in the list below.
Emulator configuration
You have to choose the right game executable, then press PLAY.
To exit fullscreen mode, press escape. Playing experience can be poor due to your browser or your computer. Download Kick Off 96 and launch it with DOSBox to have the best playing experience!
If the game is too fast or too slow, try hitting CTRL-F11 (slower) and CTRL-F12 (faster).
Comments
I-Cloud 2018-05-30
Avevo la versione di questo gioco con l'estensione con anche i mondiali del '98 su cd ma purtroppo l'ho buttato (insieme ad altri capolavori del genere) perché non riuscivo più a farlo funzionare. Sarebbe troppo bello poterci giocare online! PURTROPPO PERO' IL GIOCO FUNZIONA TROPPO LENTAMENTE CTRL-F12 NON SERVE A NIENTE. Ho provato a scaricarlo ma non me lo fa partire proprio. Trovate un sistema per renderlo giocabile su questo sito o su qualcun altro, ci tengo tantissimo a rigiocarci. Grazie.
Write a comment
Share your tips to run properly Kick Off 96 in your browser: best browser to use, specific DOSBox config... You can drop a comment for anything too!
Similar games
Fellow retro gamers also downloaded these games: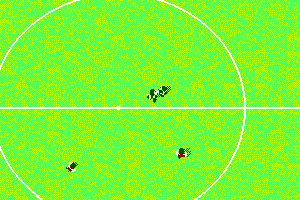 Kick Off 2
DOS, C64, Amiga, Amstrad CPC, Atari ST, Sharp X680001990
Kick Off 97
DOS1997
Kick Off 3: European Challenge
DOS, Genesis, Amiga1994