Play
Allan Border's Cricket - Play Online
DOS - 1993
For small DOS games like Allan Border's Cricket, you can play online immediately with your browser (Chrome, Firefox, Safari, Internet Explorer...). This feature is still experimental, the game may not work properly. Warning: game save should work, but you should try it early! Also, be careful to select the right game executable in the list below.
Emulator configuration
You can choose which game version you want to use, then you have to choose the right game executable and press PLAY.
To exit fullscreen mode, press escape. Playing experience can be poor due to your browser or your computer. Download Allan Border's Cricket and launch it with DOSBox to have the best playing experience!
If the game is too fast or too slow, try hitting CTRL-F11 (slower) and CTRL-F12 (faster).
Comments
JIBRAN 2023-03-21
how to increase bowl speed
........................
haneef 2020-11-19
i could figure out batting keys ...regarding bowling keys does any one knw how to increase the bowling speed ...thanks
Yort 2020-05-07
Keyboard controls are based on your Num Pad, but TURN NUM-LOCK OFF. For a right-hand batsman:
7: cut
8: block
9: sweep/hook
4: late cut
6: leg glance
1: cover drive
2: straight drive
3: on drive
4+6: run between wickets
0: turn back when running

Apparently if you hold Shift before pressing the shot button, it adds power to your shot.
Madmax 2019-10-23
Does anyone knows what are the keyboard controls??
Dev 2018-03-27
Can you please also share controls confi...
Write a comment
Share your tips to run properly Allan Border's Cricket in your browser: best browser to use, specific DOSBox config... You can drop a comment for anything too!
Similar games
Fellow retro gamers also downloaded these games:
Brian Lara Cricket '96
Genesis, Amiga
1996
Graham Gooch's Test Cricket
C64, Amstrad CPC, BBC Micro, Electron
1985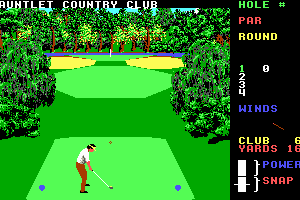 World Class Leader Board
DOS, Mac, Genesis, C64, Master System, Game Gear, Amiga, ZX Spectrum, Amstrad CPC, Atari ST, Apple II
1988