WarCraft: Orcs & Humans - Play Online
DOS - 1994
For small DOS games like WarCraft: Orcs & Humans, you can play online immediately with your browser (Chrome, Firefox, Safari, Internet Explorer...). This feature is still experimental, the game may not work properly. Warning: game save should work, but you should try it early! Also, be careful to select the right game executable in the list below.
Emulator configuration
You have to choose the right game executable, then press PLAY.
To exit fullscreen mode, press escape. Playing experience can be poor due to your browser or your computer. Download WarCraft: Orcs & Humans and launch it with DOSBox to have the best playing experience!
If the game is too fast or too slow, try hitting CTRL-F11 (slower) and CTRL-F12 (faster).
Comments
dude 2018-09-28
does sound work for anyone on a Macbook
Livinus 2018-05-21
Downloaded version doesn't work on a Windows7 computer :-(
OrcPrincess 2018-04-15
You can save your game when you play in the browser. I played the entire game on chrome. If you click the "Stop" button and want to go back to play the game you have to refresh the browser or you get the "Failed to Download" message. Refreshing solved the issue for me.
Roberto Gonzales 2018-04-11
Me no hablo Orco plz help
Mark Yackley 2018-04-07
Last week I downloaded this game and played almost daily. Now, the screen tells me it is downloading but then won't continue after the DOSpage. I use Firefox as my browser and have had no problems up until now. What's up?
TheLichKing 2018-04-05
it stopped working for me, for some reason. It just doesn't want to go in.
frankjones 2018-04-05
can you play multiplayer?
Clark 2018-03-07
Can I save my game when I play through browser?
BAM 2018-02-08
I love you guys
Write a comment
Share your tips to run properly WarCraft: Orcs & Humans in your browser: best browser to use, specific DOSBox config... You can drop a comment for anything too!
Similar games
Fellow retro gamers also downloaded these games: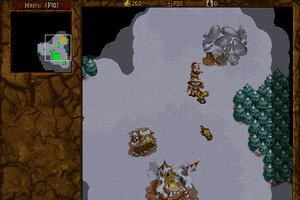 DOS, Mac1996
Win1999