Play
Xatax - Play Online
DOS - 1994
For small DOS games like Xatax, you can play online immediately with your browser (Chrome, Firefox, Safari, Internet Explorer...). This feature is still experimental, the game may not work properly. Warning: game save should work, but you should try it early! Also, be careful to select the right game executable in the list below.
Emulator configuration
You have to choose the right game executable, then press PLAY.
To exit fullscreen mode, press escape. Playing experience can be poor due to your browser or your computer. Download Xatax and launch it with DOSBox to have the best playing experience!
If the game is too fast or too slow, try hitting CTRL-F11 (slower) and CTRL-F12 (faster).
Comments
Shaji A.Lonappan 2023-02-23
Sebastião Pires Guimarães 2022-10-12
muito bom, adoro
Yuval Zur 2021-10-15
Sorry,
Probably the problem is on my internet.
Thank you very much!
Yuval Zur 2021-10-15
Hi!
Today there was a problem with the game. (I think not only in your site)
It wasn't running smooth.
There were kind of stops when I've been trying to play and it's impossible to play like this and it's not fun.
I'll be so very thankful if you'll fix this.

Thank you so very much that you upload those wonderful and amazing games from the past!
It's so wonderful that we can play this online!!!
Thank you very much!
Pedro 2021-05-12
Adoro, muito legal
Eeno 2015-06-09
Ths is a favourite game .. ohhh since 1995
Write a comment
Share your tips to run properly Xatax in your browser: best browser to use, specific DOSBox config... You can drop a comment for anything too!
Similar games
Fellow retro gamers also downloaded these games: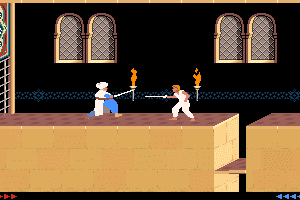 Prince of Persia
DOS, Mac, Genesis, Master System, Game Gear, Amiga, Amstrad CPC, Atari ST, Apple II, FM Towns, Sharp X68000, TurboGrafx CD
1990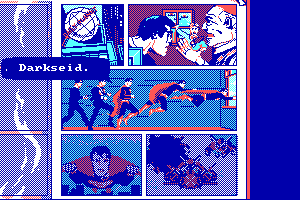 Superman: The Man of Steel
DOS, C64, Amiga, ZX Spectrum, Amstrad CPC, Atari ST, BBC Micro
1989
Terminator 2: Judgment Day
DOS, C64, Amiga, Amstrad CPC, Atari ST
1991