Cyberpunk / Dark Sci-Fi
Browse games with theme Cyberpunk / Dark Sci-Fi
Denotes adventure-style games with a dark futuristic setting modelled around the concept of a "cyberpunk". Common themes include individuals that can interface directly with computers and computer networks, large powerful corporations and a focus on dark setting that feature the combination of "lowlife and high tech".
A must see documentary about Cyberpunk has been made by Indigo Gaming, check out part 1 and part 2. Examples include Neuromancer, Circuit's Edge and Blade Runner.
Cyberpunk / Dark Sci-Fi Games 1-15 of 219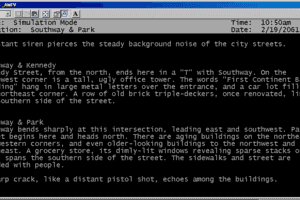 A Mind Forever Voyaging
DOS, Mac, Amiga, Atari ST, Apple II
1985
Abaddon
Win
2000
Alien
Atari 2600
1982
Alvin the Android
C64
1983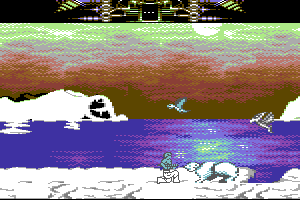 Another World
C64
1991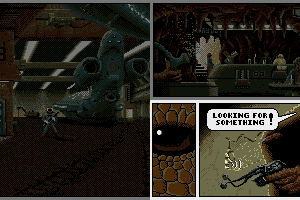 B.A.T.
DOS, C64, Amiga, Amstrad CPC, Atari ST
1990