Due to the Coronavirus Disease (COVID-19), we are under heavy load of retrogamers wanting to travel back to those old and safe times. Please choose thoroughly every game you download and share the bandwidth with everyone.
Hovercraft
Browse games with theme Hovercraft
Games in which hovercraft play a significant role or in which they are an integral part of the plot. Such games can be historically accurate portrayals of hovercraft, a craft capable of travel on land, water, etc. Alternatively, they can be sci-fi-based vehicles capable over hovering above the ground (but not flight).
Hovercraft Games 1-8 of 8
C64, Amiga, Amstrad CPC
1990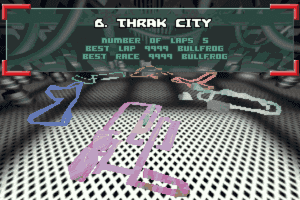 DOS, Genesis, Game Gear, Amiga
1995