Japan (Ancient/Classical/Medieval)
Browse games with theme Japan (Ancient/Classical/Medieval)
Games set within ancient, classical or medieval Japan and its Empire, or set in fantasy environments that are significantly influenced by the region's culture. Common themes are games centred on Samurais and Ninjas as well as games focusing on the conquests of the daimyo, the Japanese feudal lords.
Japan (Ancient/Classical/Medieval) Games 1-15 of 37 Bakatono-sama Mahjong Man'yuki
Neo Geo
1991
Conquest of Japan
DOS, Amiga, Atari ST
1992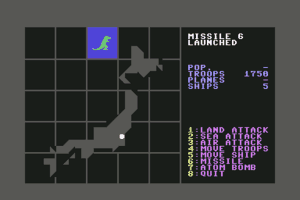 Godzilla!
C64
1983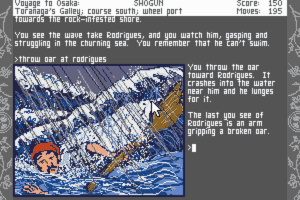 James Clavell's Shogun
DOS, Amiga
1989
Kikugi
Amiga
1988 Kōtetsu Reiiki Steeldom
SEGA Saturn
1996 Ku Gyoku Den
FM-7
1987
Lords of the Rising Sun
Amiga, Sharp X68000, TurboGrafx CD
1989
Mystical Fighter
Genesis
1991 Nobunaga no Yabō
FM-7
1983
Nobunaga no Yabō: Haōden
Genesis, 3DO, FM Towns
1994
Nobunaga's Ambition
DOS, Mac, Genesis, Amiga, FM-7, PC-88, Sharp X68000, TurboGrafx CD
1988
Nobunaga's Ambition II
DOS, PC-88, Sharp X68000
1989