Due to the Coronavirus Disease (COVID-19), we are under heavy load of retrogamers wanting to travel back to those old and safe times. Please choose thoroughly every game you download and share the bandwidth with everyone.
Pre-Columbian Americas
Browse games with theme Pre-Columbian Americas
Denotes games set in the Pre-Columbian Americas during the times prior to European colonization of central and southern America. These games will feature elements relating to the Aztec, Inca and Mayan civilisations that occupied the region prior to the 15th century, or visual themes referencing pre-Columbian cultures.
Pre-Columbian Americas Games 1-9 of 9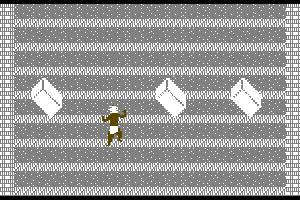 C64, Atari 8-bit, VIC-20
1983