Due to the Coronavirus Disease (COVID-19), we are under heavy load of retrogamers wanting to travel back to those old and safe times. Please choose thoroughly every game you download and share the bandwidth with everyone.
Time Management
Browse games with theme Time Management
Time management games require players to complete tasks within an allocated time period. Typically, quick reflexes will be required as there will be multiple tasks to perform, the objective being to perform them in the most efficient order, all within the set time limit.
Time Management Games 1-2 of 2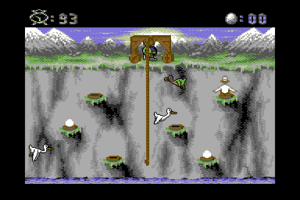 DOS, C64, Amstrad CPC, Atari 8-bit, ColecoVision, Apple II
1984