Western
Browse games with theme Western
Western games are predominantly those set in the latter half of the 19th century within the American Old West.  Typically, such games will be centred on cowboys and gunslingers in "Wild West" settings such as, small frontier towns, saloons, ranches, railroads etc. Common plot elements tend to be tales of revenges, the pursuit of outlaws and the dispensation of justice through shootouts or quick draw duels.
Western Games 1-15 of 122
A*M*E*R*I*C*A
Alone in the Dark 3
Back to the Future Part III
DOS, Genesis, C64, Master System, Amiga, ZX Spectrum, Amstrad CPC, Atari ST
1991
Badlands Pete
Bang! Bank!
Bank Panic
Billy Frontier
Billy The Kid
Blueberry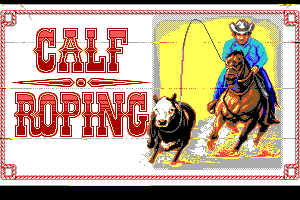 Buffalo Bill's Wild West Show
DOS, C64, Amiga, ZX Spectrum, Amstrad CPC, Atari ST, BBC Micro, Electron
1992