Due to the Coronavirus Disease (COVID-19), we are under heavy load of retrogamers wanting to travel back to those old and safe times. Please choose thoroughly every game you download and share the bandwidth with everyone.
Healthcare
Browse games with theme Healthcare
Healthcare games revolve around health related issues in human beings. Games may involve the prevention, or the diagnosis and treatment, of diseases, injuries and other physical and mental impairments, or the management of healthcare facilities and organisations in games like Theme Hospital.
Healthcare Games 1-6 of 6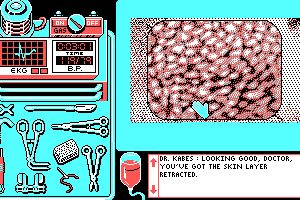 DOS, Mac, Amiga, Atari ST, Apple IIgs
1988