Due to the Coronavirus Disease (COVID-19), we are under heavy load of retrogamers wanting to travel back to those old and safe times. Please choose thoroughly every game you download and share the bandwidth with everyone.
Party Game
Browse games with theme Party Game
Party games are designed around social interaction outside of the game itself. As such, they focus on elements that enable play and social interaction. Controls in party games are designed so players of varying skill levels can join in together and enjoy them.
Party Game Games 1-2 of 2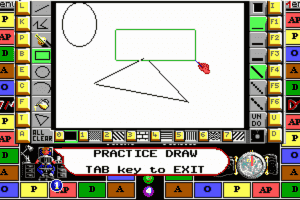 DOS, C64, Amiga, Amstrad CPC, Atari ST
1989