Due to the Coronavirus Disease (COVID-19), we are under heavy load of retrogamers wanting to travel back to those old and safe times. Please choose thoroughly every game you download and share the bandwidth with everyone.
Wilderness Survival
Browse games with theme Wilderness Survival
Any games that requires the player to fight against its environment, including survival against temperature, weather, hunger, etc.
Wilderness Survival Games 1-10 of 10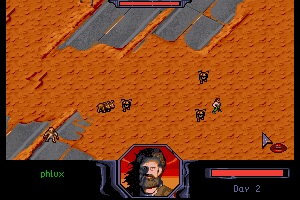 DOS, Mac, Amiga, Atari ST
1994