Renegade
DOS - 1988
Also released on: Commodore 64 - SEGA Master System - Amiga - Amstrad CPC - Atari ST - Apple II
Description of Renegade
An okay conversion of Taito's lesser-known arcade game of the same name. There is not much more I can say about Renegade-- the game will be familiar to anyone who has spent numerous quarters on Double Dragon or earlier Bad Dudes: up to 2 players control 2 wannabe gangsters as they fight wave after wave of baddies.
A Double Dragon clone in almost every respect, down to similar level design. Blocky graphics and limited moves makes it an inferior clone that is worth checking out for perhaps a few minutes, or just to watch the demo that shows some of the later (still boring) levels. That's it, really-- an average game in every sense of the word.
Review By HOTUD
Captures and Snapshots
Write a comment
Share your gamer memories, give useful links or comment anything you'd like. This game is no longer abandonware, we won't put it back online.
Buy Renegade
Renegade is available a small price on the following websites, and is no longer abandonware. GoG.com provide the best releases and does not include DRM, please buy from them! You can read our online store guide.
Other Releases
Renegade was also released on the following systems:
Commodore 64
SEGA Master System
Amiga
Amstrad CPC
Atari ST
Apple II
Similar games
Fellow retro gamers also downloaded these games: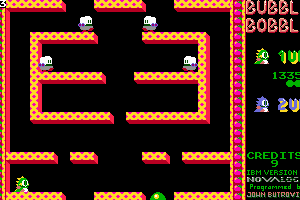 DOS, C64, Master System, Game Gear, Amiga, Amstrad CPC, Atari ST, Apple II1988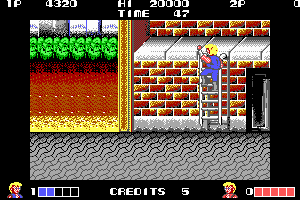 DOS, Genesis, C64, Master System, Amiga, Amstrad CPC, Atari ST1988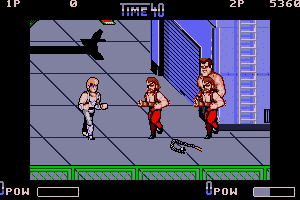 DOS, Genesis, C64, Amiga, Amstrad CPC, Atari ST1989