Due to the Coronavirus Disease (COVID-19), we are under heavy load of retrogamers wanting to travel back to those old and safe times. Please choose thoroughly every game you download and share the bandwidth with everyone.
Interactive Fiction
Browse games with theme Interactive Fiction
Interactive fiction games are language-based in nature. All interaction with the player, both input and feedback, is through pure text. Input mimics natural language using verb-noun (action-item) commands while output is rendered in full, natural-language, grammatically-correct sentences. Graphics may be present for illustrative purposes only.
Interactive Fiction Games 1-15 of 656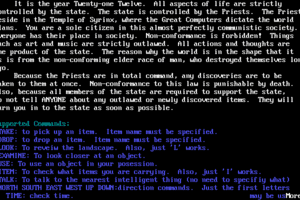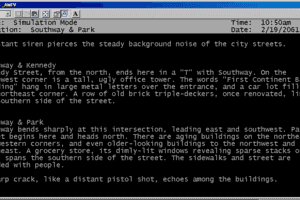 DOS, Mac, Amiga, Atari ST, Apple II
1985