Due to the Coronavirus Disease (COVID-19), we are under heavy load of retrogamers wanting to travel back to those old and safe times. Please choose thoroughly every game you download and share the bandwidth with everyone.
Crime
Browse games with theme Crime
Crime can be found as a prominent theme across genres. Such games will typically have a narrative focus on a crime (or crimes) being committed. The player will usually take the role of a criminal attempting a crime or the law enforcement officer tasked with preventing a crime.
Crime Games 1-15 of 58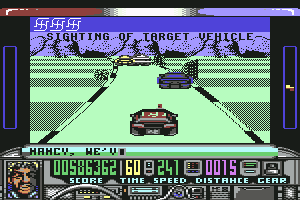 C64, Master System, Game Gear, Amiga, Amstrad CPC, Atari ST
1989