Due to the Coronavirus Disease (COVID-19), we are under heavy load of retrogamers wanting to travel back to those old and safe times. Please choose thoroughly every game you download and share the bandwidth with everyone.
Starting with 5
Browse games starting with 5
Amongst all our games, you can download 5 Days a Stranger, 5 in One Fun Pak, 5 Star Word Engine, 5 x 5 Wygrajmy razem, 5-Letter-Kruiswoord. Feel free to browse!
"5" Games 1-9 of 9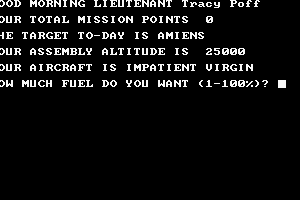 DOS, C64, Atari 8-bit, Apple II
1986