Search results
Search results
About 31 games found.
Browse the results of you search, we sorted all the games with name or alternative name matching. Click any game to go to the download page.
32 in 1 Game Cartridge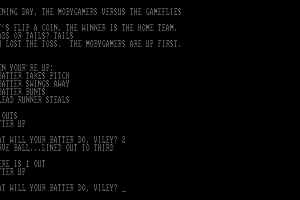 Baseball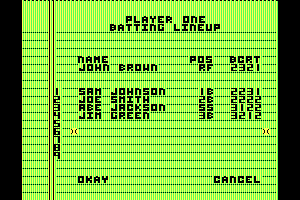 Championship Baseball
DOS, C64, Amiga, Amstrad CPC, Atari ST, Apple II
1988
Computer Baseball
DOS, C64, Atari 8-bit, Apple II
1983
Computer Baseball Strategy
Digital League Baseball
Earl Weaver Baseball
DOS, Mac, Amiga, Apple II
1987
Great Baseball
Great Baseball
HardBall II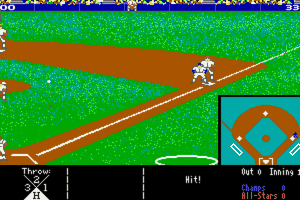 HardBall!
DOS, Mac, C64, Amiga, Amstrad CPC, Apple IIgs
1988
Major League Baseball
Atari 2600, Intellivision
1982
MicroLeague Baseball
DOS, C64, Amiga, Atari 8-bit, Apple II
1984
MicroLeague Baseball II
Pete Rose Baseball